PMGA Generator
MJ2 TECHNOLOGIES DESIGNS, MANUFACTURES AND ASSEMBLES PERMANENT MAGNETS GENERATORS THROUGH ITS BRAND PMGA
Such Permanent magnets generators (PMG) are the result of our team's know-how on rotating machines and of Research and Development on the field of electromagnetism. Mainly devoted to the hydroelectric market, such generators are custom designed considering the parameters of each production site (power, speed, voltage, turbine position).
Each generator is the result of a specific study and of an optimized design leading to the achievement of an excellent performance approaching 98%.
Our experience and our teams' know-how is crucial in the renovation applications where our generator is going to take the place of an existing system. Such sites need the taking in charge of interfaces as well as raise complex issues concerning logistic and maintenance.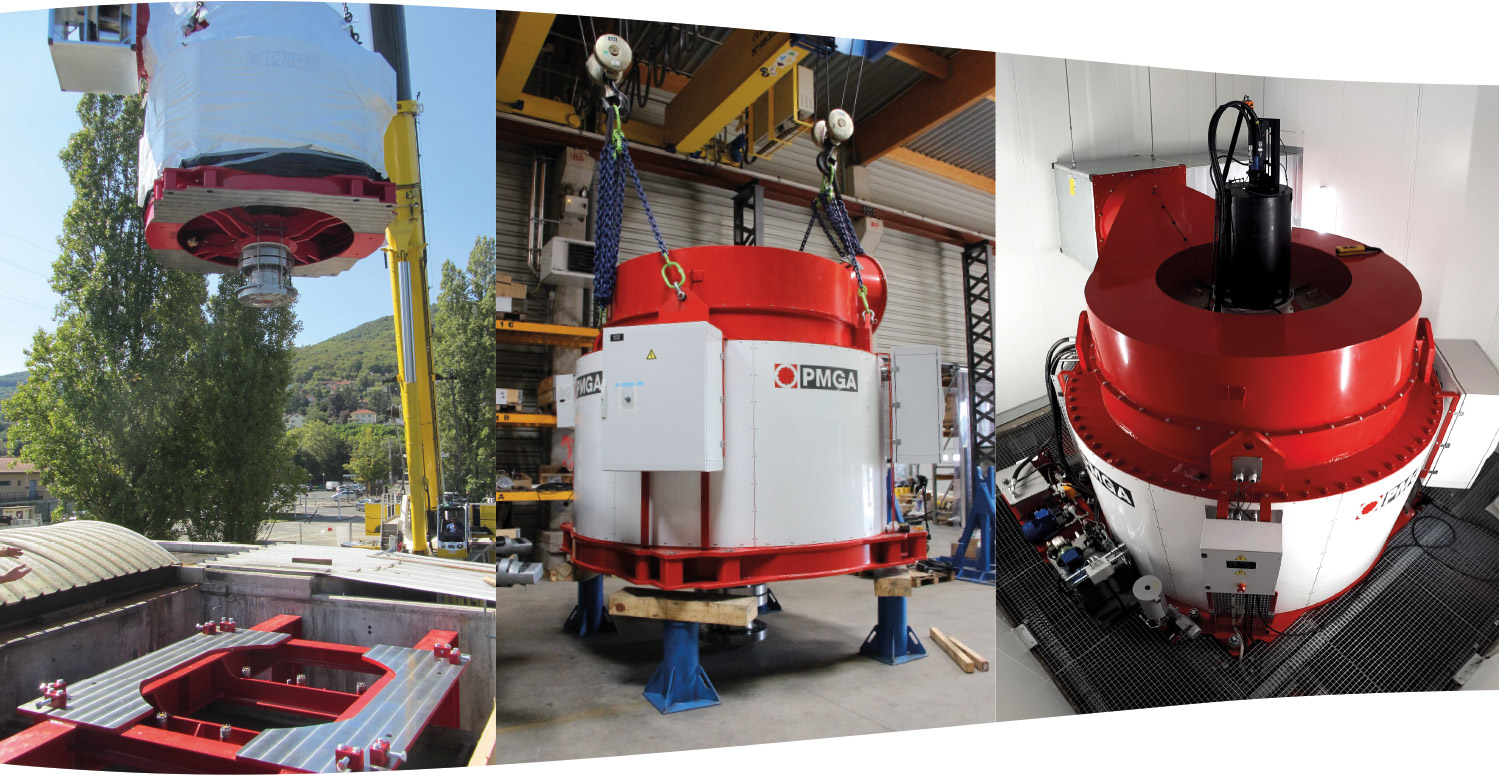 Other than simple electric machines, such generators – potentially reaching several tens of tons – also integrate advanced mechanical functions such as:
Turbine-related force recoveries
Drilled shaft for the passage of a blades control system
Nowadays more than 26 generators have been commercialized with the PMGA brand, for a total power of 17,8 MW