Kaplan Turbine
Noting that on a number of applications the VLH turbines were not necessarily the best solution for the site, we decided to develop a range of Kaplan conventional turbines, with vertical double or single adjustment as well as horizontal or inclined axial turbines, which we exclusively propose equipped with PMGA direct  drive generators.
Such turbines, based on a specific development for MJ2, and benefiting from its experience on very low heads and low speed generators, cover the following application range:
Gross head: from 2 to 5,5 m
Unit flow rates from 6 to 55 m3/s
Power at the generator terminals : from 200 kW to 2.000 kW
All the turbines are designed with spherical hubs and hemispherical turbine runner coatings guaranteeing optimal outcomes.
Such new offer has already demonstrated its relevance, with the production of 3 turbo – generator groups delivered in 2016 and 2017:
Merlino HPP in Italy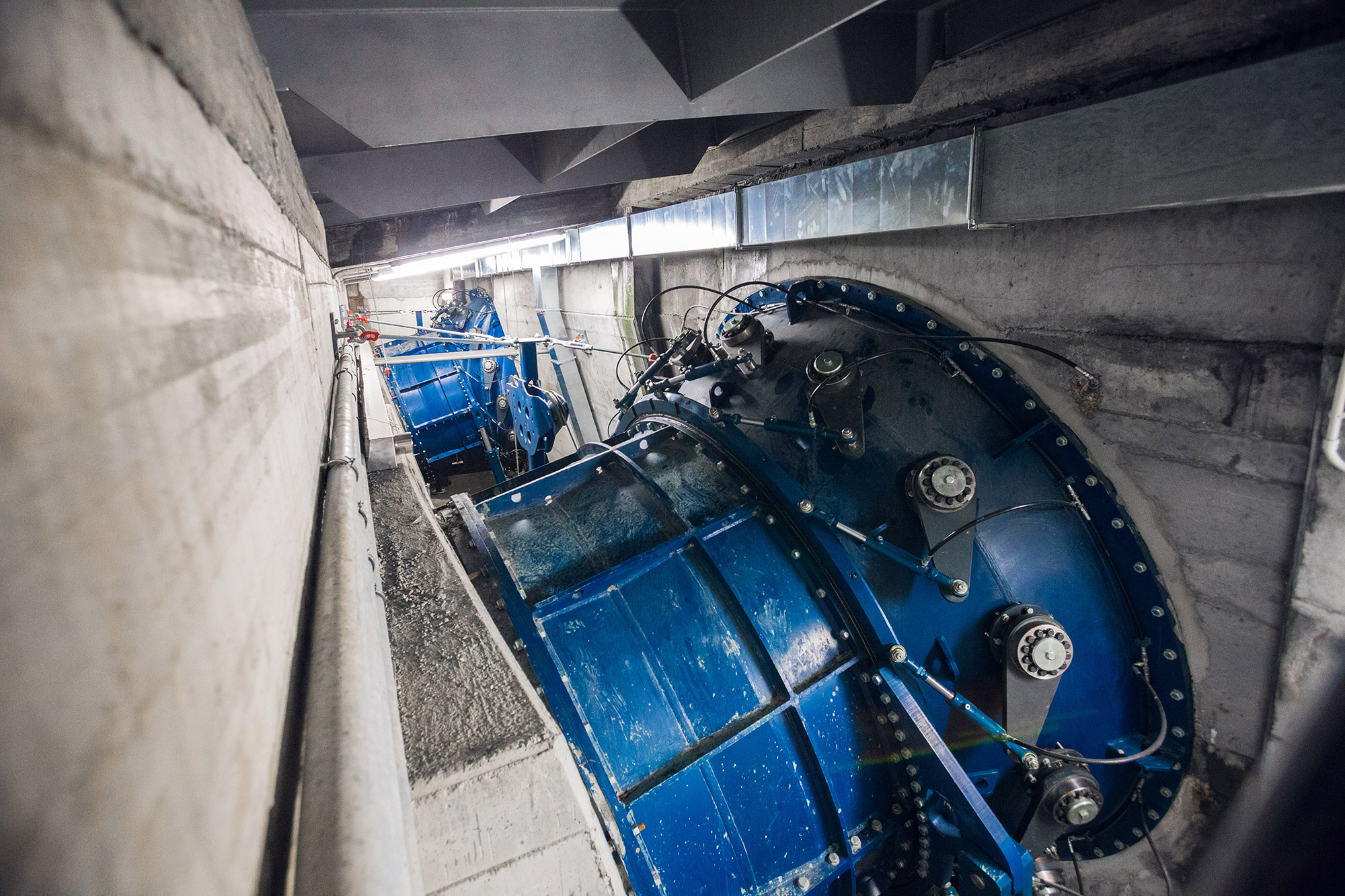 Turbines
Two pit turbines slightly inclined with mobile distributor:
Runner diameter: 2.800 mm
Rotation speed: 143 tr/mn
Unit power: 1.772 kW
Gross Head: 5.15 m
Nominal flow: 40 m3/s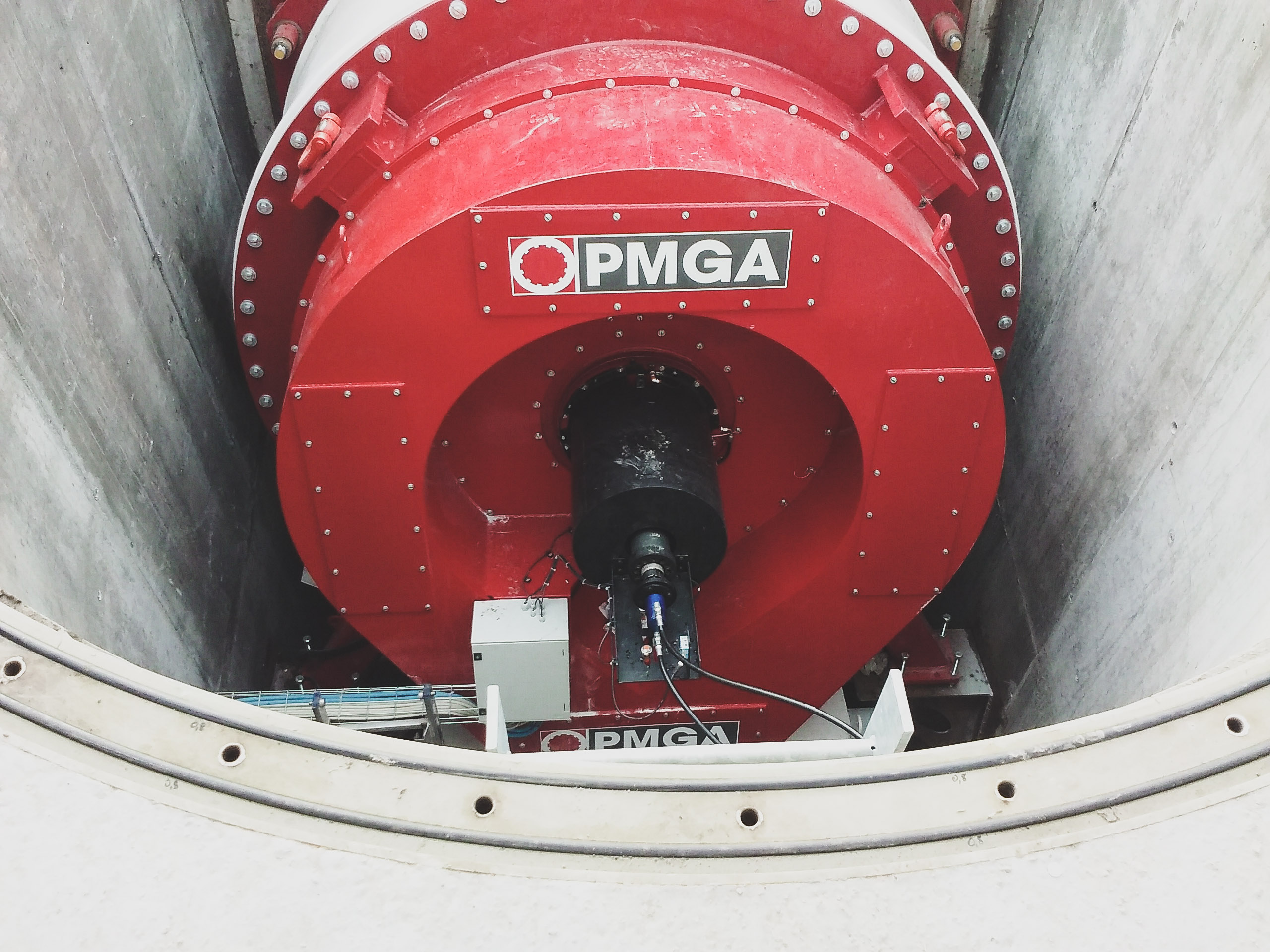 PMG generators
2 permanent magnet generators with direct attack coupled to the turbine main shaft in slightly inclined position.
Unit power: 1.800 kW
Voltage: 2.200 V
Stator diameter:  2.900 mm
Cessac HPP in France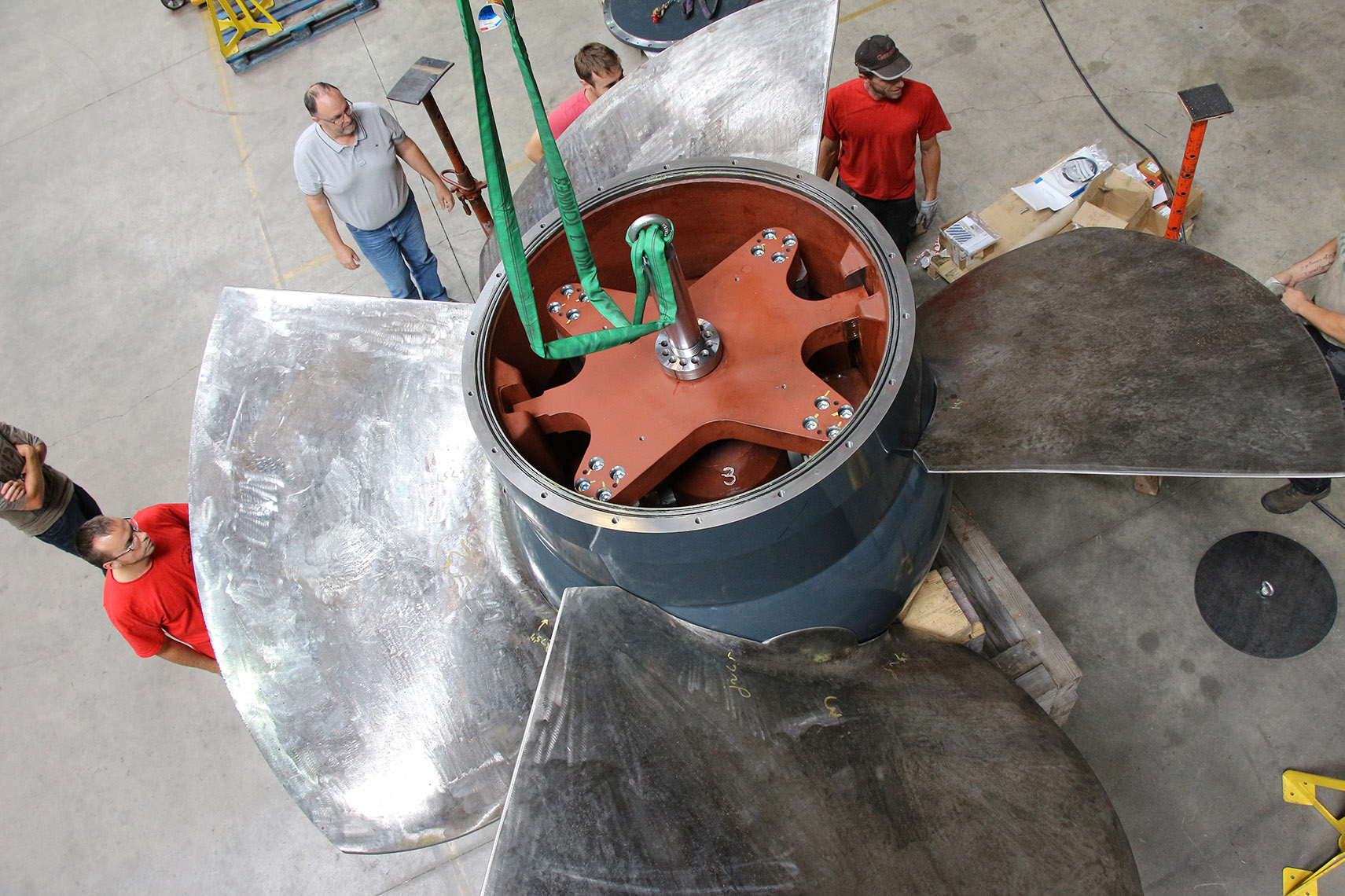 Turbines
A vertical pneumatized Kaplan turbine:
Runner diameter: 3.150 mm
Rotation speed: 75 tr/mn
Unit power: 600 kW
Gross head: 2,14 m
Nominal flow: 30 m3/s
PMG generator
1 permanent magnet generator with direct attack coupled to the turbine main shaft in vertical position with the thrust force of the shaft line in the thrust bearing placed in the upper position.
Unit power: 600 kW
Voltage: 500 V
Stator diameter: 2000 mm